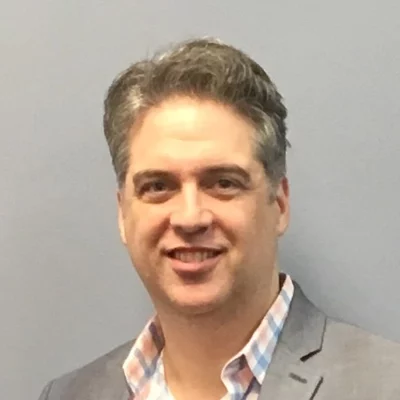 Chiropractor
Ron Siscoe D.C.
Dr. Ron has been practicing for 16 years, and takes a multi-faceted, individualized approach to each patient's care. He earned his Bachelor of Arts degree in Biology from University of Maine, before heading to the New York Chiropractic College to complete his doctoral degree. He has worked extensively with other medical professionals, including primary care physicians, physician's assistants, and other chiropractors. 
Dr. Ron firmly believes in not only healing and strengthening but improving the overall quality of life for each and every patient. He thoroughly enjoys the outdoors and mountain biking with his son.
She has many years experience with patient relations and education and is our insurance billing expert. She has worked in the Fairway Shopping Center since 1989, lived in the area since birth and is a graduate of Upper Dublin High School. She graduated Cum Laude from Temple University in 2001 with a B.A. in Psychology. 
Sheri is here to assist each and every patient any way that she can. She is a mother of twin boys and enjoys how excited they get when she tells them "It's time to go see Dr. Ron to get adjusted!"
Licensed Massage Therapist
Kimberly Paul
Kimberly Paul is professionally licensed massage therapist who has practiced in both Pennsylvania and New York. After earning her BS in Public Health Behavioral Science, she went on to Swedish Institute College of Health Sciences located in New York City and received an Associates Degree in Occupational Studies; Massage Therapy. 
While finishing her program she focused on advanced western techniques and now practices a wide range of modalities such as sports, myofascial and trigger point release therapies in order to meet the individual needs of all her patients. Kimberly has been practicing massage for over 5 years and truly enjoys helping people live a holistic lifestyle with less pain. In her personal time Kimberly enjoys cooking for and spending time with friends and family. Front Desk Chiropractic Assistant
Amy Cannon
Graduated from CHI Institute with Medical Assistant Certification. Has been a CMA for 18+ years and has worked in many different areas of medicine. She treats every patient with care and compassion. She is the mother of 3 girls and has 4 grandchildren. She enjoys spending time with her family and friends and especially likes going to the mountains. Licenced Massage Therapist
Cheryl Marnien-Aviles
Graduated from Cortiva with Massage Therapy Licence. She has been a LMT for 5+ years and specializes in Deep Tissue Therapy, Swedish Massage, Hot Stones Massage and Essential Oils Massage. She is an extremely optimistic person who cares for her patients in an intuitive way with the goal of pain relief and relaxation. She is the mother of 3 and enjoys the outdoors and sunshine with her favorite people and animals.
OFFICE HOURS
---
Monday
9:00am - 1:00pm
3:00pm - 7:00pm
---
Tuesday
9:00am - 1:00pm
3:00pm - 7:00pm
---
Wednesday
9:00am - 1:00pm
3:00pm - 7:00pm
---
Thursday
9:00am - 1:00pm
3:00pm - 7:00pm
---
Friday
9:00am - 1:00pm

---
Saturday & Sunday
Closed